Meet Loni
I'm Loni Brown, the founder of EntirelyEco, and I'd like to personally thank you for joining me on this journey to create beautiful, healthy environments for our families.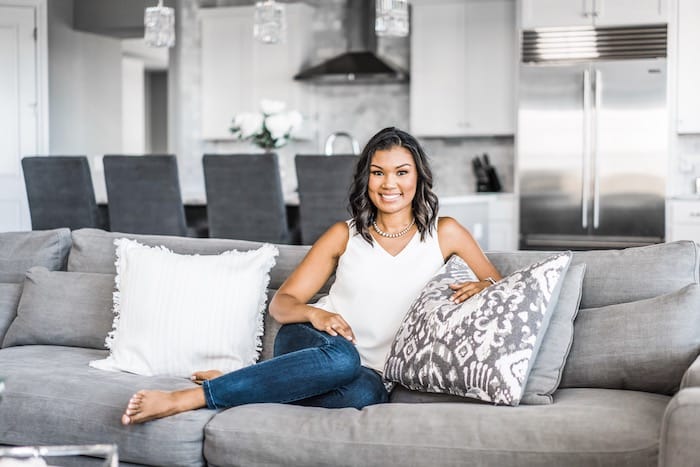 This journey of creating EntirelyEco began in 2016 when I found out I was expecting my first child. Naturally, I was elated! To have a healthy, happy little one was all I could wish for. After all, who doesn't want the very best for the ones they love, especially their precious children? 
I was hard at work preparing to welcome my baby into the world. I searched for the perfect stroller, the perfect crib, and all the usual items you need for a newborn, including crib and bassinet mattresses. Completely by chance, I stumbled upon some interesting information explaining the differences between non-organic mattresses and their much healthier organic counterparts. I was fascinated!  
I couldn't help but wonder about the other home goods and furniture in my home. So I did some digging and was shocked to find out how toxic they all were. Imagine my surprise when I found that the common household items we all own and use are the cause of poor indoor air quality, which can have many adverse health effects. 
I've always lived a relatively healthy lifestyle. I buy organic food, choose healthy skincare products, and make time to exercise regularly. However, it never occurred to me that I should have been just as selective when choosing furniture, decor, and other home goods as I was with food and skincare. 
Changes needed to be made. Otherwise, my continued efforts to make healthy choices would be in vain. 
I was determined to learn more about non-toxic home goods. Although it was difficult and time-consuming, I learned to read complex Safety Data Sheets and Material Safety Data Sheets, which contain information regarding potential hazards associated with certain products. 
In time, I connected with others in the non-toxic home movement, including several Building Biologists who had a wealth of knowledge to share. They were especially helpful in teaching me to identify "greenwashed" products that have been intentionally mislabeled as safe and eco-friendly even though they contain toxic elements. 
Needless to say, I became very adept at researching manufacturers and identifying healthy alternatives to common home goods. 
I had the opportunity to put everything I'd learned into practice upon building my new home in 2017. I couldn't have been more excited to be able to decorate and furnish it from scratch! But I knew I didn't want a home that was entirely beige as most natural undyed fabrics are. Boring! 
I wanted a home that would match my style and personality while also being a healthy space for my family and me. After searching high and low for home products with the pop of glam I was looking for, I was able to create just that! My friends and family were nothing short of amazed and, thereafter I helped many of them transform their homes. 
The spark had been ignited and my passion for eco-friendly, non-toxic interior design could not be tamed!
I left my corporate career as a Silicon Valley Tech Executive to become a Certified Interior Decorator and the founder of the EntirelyEco community. I am also now on path to becoming a building biologist. 
Now, I get to do what I'm passionate about everyday. I get to help others make informed decisions when purchasing home goods and help them design beautiful, elegant, and healthy homes with ease. 
It is my hope that one day clean, organic, and non-toxic will be the new norm.