Certified Organic Linens & Interior Home Decor!
Thoughtfully curated shop for eco-friendly,
non-toxic home decor.
New products releasing weekly...
Featured Organic Interior Home Products
Non-Toxic Organic Home Decor Shopping Made Easy
Our vision is to create safer, healthier environments for our families. 
We're making information about safe, eco-friendly, organic interior products for your home understandable and accessible all while making it easier than ever to find home products that are both safe and elegant.
Learn more about our online nursery design services here. and our non-toxic home consulting for an eco-friendly interior sanctuary. Another useful resource we offer is a non-toxic kids' toy guide. And learn what the green movement is here. 
Yes, we said it! You don't have to trade luxury and glam for a healthy home environment.

Safe for you & the planet
Our products are produced using safe, natural materials without any toxic dyes or unsafe toxins such as pesticides, herbicides, phthalates, or formaldehyde.

Outstanding customer service
Our customer service is second to none – we  always go above and beyond to ensure you are absolutely happy about your experience with our company and value your feedback.

We commit to having full transparency  about the safety, ethics  and sustainability of our suppliers and products so you know exactly what you're bringing into your home.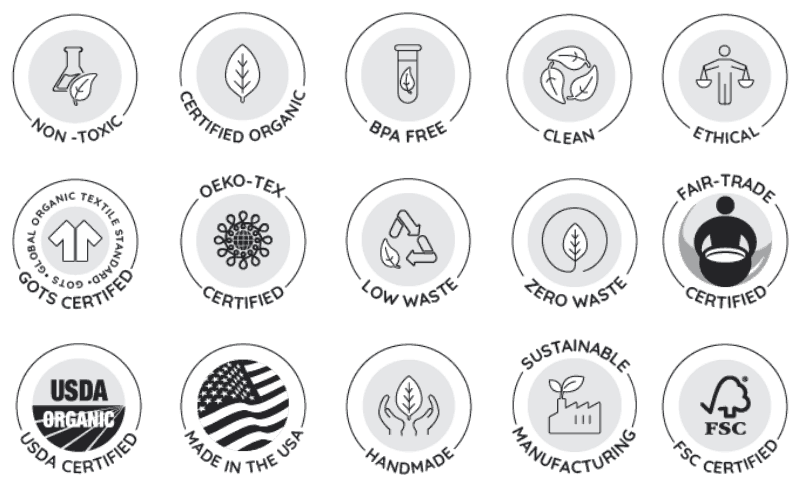 We only carry products that have been carefully vetted to meet the safest requirements.
Nothing but the safest materials
80,000 chemicals in commerce are free to be used without regulation.
25% of the world's chemicals are used in textile production. These chemicals not only come in contact with our skin but also off-gas into the air we breath.
Air pollution within the home causes 3.8 million deaths per year, according to the World Health Organization.
What comes in contact with your body is just as important as what goes in your body.
Our Conscious Organic Interiors Product Brands
Finally, a place I can count on to thoroughly research safe and healthy products for my family. Shopping here saves me a ton of wasted time trying to find organic and low VOC products for my home!
The customer service here is amazing! They take time to educate customers about products and answer questions. The products are not only non-toxic but also beautiful and very high quality.